Are stress hormones fattening and bad for your health?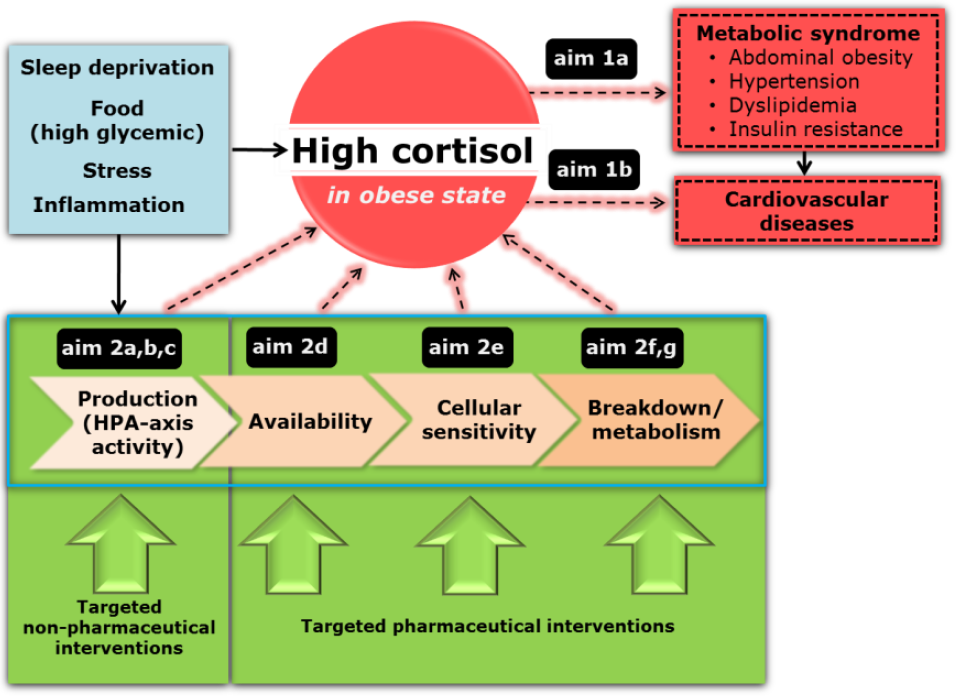 The research focuses on whether the stress hormone cortisol is an important risk factor in weight gain and the associated complications of being overweight, such as diabetes and cardiovascular diseases. The research will also examine why cortisol levels are often higher in obese people. This can lead to new treatments aimed at reducing cortisol levels.
With this study I aim to identify cortisol as a potential new target for pharmacological or non-pharmacological personalized treatment of metabolic syndrome and ultimately reduce risk of cardiovascular disease, in particular in obese patients who are chronically exposed to elevated cortisol levels.
More detailed information