Effective approach of adults with overweight and obesity in the medical and social domains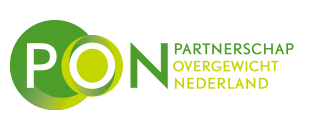 In the Netherlands, more than half of the adult population is overweight,  leading to major health consequences such as diabetes, cardiovascular diseases, several forms of cancer, and depression. Together with three major hospitals  (Erasmus MC, Franciscus Gasthuis, Maasstad hospital), general practices (Izer) , the municipality of Rotterdam and the Partnership Overweight Netherlands we will develop a national blueprint for approaching overweight and obesity in adults (and their children in the slipstream), from prevention to high complex care. As agreed in the National Prevention Agreement, we will also contribute to the implementation of the combined lifestyle interventions, which are since 2019 covered by health care insurances . The novel Rotterdam blueprint for the collaboration between the medical and social domain will focus on prevention and specifically also on effective treatments of people with overweight, and may be used for other municipalities as well.
The development of a novel national blueprint for the collaboration between the medical and the social domain may reduce the number of people with overweight and obesity by not only focusing on prevention, but also on proper referral of people with (severe) overweight to effective treatment programs.
More detailed information
Ministerie van Volksgezondheid, Welzijn & Sport