Cerebello-cerebral networks underlying shared autistic traits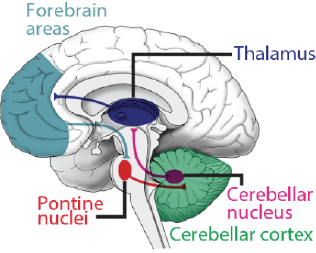 Although several genetic defects increase the risk for autism and researchers have developed several autism mouse models, the source of autistic behavior is unknown. Now neuroscientists will use video-monitoring systems, mini-microscopes, Virtual-Reality and computer models to look at similarities in the behavior and brain activity of several autism mouse models.
This study will (a) rigorously quantify mouse autism spectrum disorder phenotype in natural environments; and (b) explain how cerebello-cerebral networks interact during complex behaviors in an autistic brain.
More detailed information