Cerebello-cortico-striatal interplay in autism spectrum disorder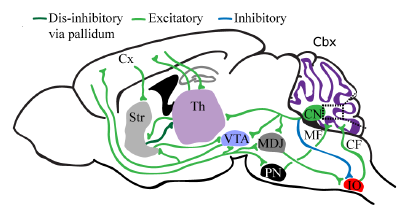 Autism is a common neurodevelopmental disorder characterized by social problems and repetitive behavior. Disruptions in cerebellar development or functioning can cause autism. I will investigate how the cerebellum affects other key brain regions to better understand how this interplay contributes to autism and hopefully to help identify new treatment possibilities.
Collectively, my proposal aims to create new hypotheses for the development of novel therapeutic strategies to treat ASD.
More detailed information