(SYMPHONY) Orchestrating personalised treatment in patients with bleeding disorders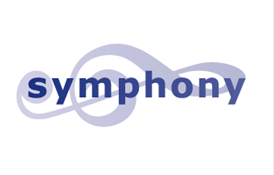 More than 180.000 children and adults in the Netherlands are affected by an inborn bleeding disorder. Personalisation of treatment is urgently needed. It will safeguard quality of care while restraining rising costs in these debilitating and expensive diseases. Harmonisation of efforts to improve laboratory tests, treatment, and our understanding of blood clot formation, will show us how to establish which treatment is best for each individual patient.
In this study proposal, we present a step-wise approach by an interdisciplinary team of experts in collaboration with stakeholders, to achieve 1) precision diagnosis; 2) to develop and implement safe and cost-effective treatment strategies; while 3) integrating yields of translational research.
Ultimately, the SYMPHONY consortium aims to identify best treatment choice for each individual with a bleeding disorder. Jointly, composing life-changing innovations with significant clinical and societal impact.
More detailed information
NWO – Dutch National Research Agenda (NWA)