Personalized management of thyroid disease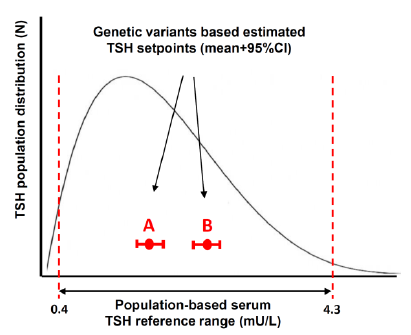 Worldwide, millions of treated thyroid disease patients have residual disabling complaints and are at increased risk of cardiovascular disease and mortality, as we currently cannot predict the optimal thyroid parameters for an individual patient. In this project we aim to predict these, enabling personalized care for thyroid diseases.
This project is a crucial step towards personalized management of the millions of thyroid disease patients worldwide, which will improve quality of life, and has the potential to decrease cardiovascular morbidity and mortality.
More detailed information