(the HEB-PEP study) A Phase I safety and immunogenicity study of ISA104, a therapeutic Synthetic Long Peptides Vaccine to treat Hepatitis B Virus infection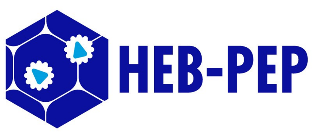 Chronic Hepatitis B virus infection (cHBV) is a tremendous global health burden with 250 million patients worldwide, many of which will develop life-threatening liver disease, including cirrhosis and liver cancer. Currently, no effective treatment exists. Therapeutic vaccines harbor great potential to cure cHBV aiming to achieve viral control and clearance through induction of potent anti-viral adaptive immune responses.
Collaborating partner ISA Pharmaceuticals has previously demonstrated that immunotherapy based on antigenic synthetic long peptides (SLPs) derived from human papilloma virus (HPV – ISA101b) was able to cure chronic HPV infection and eradicate HPV-induced (pre-)malignant lesions, for the latter it required combination with immune modulating therapy (i.e. Nivolumab which blocks checkpoint PD-1; van Poelgeest et al. 2016; Massarelli et al. 2018). Recently, in a prior Health Holland funded partnership with ISA Pharmaceuticals (LSHM16056-HSGF-007), we developed antigenic long peptides to compose an SLP vaccine, ISA104, aimed to boost the immune response to clear cHBV. In this follow-up project we will test safety and T cell stimulatory capacity of ISA104 in a phase I clinical trial.
We will administer three increasing doses of ISA104 to patients suffering from cHBV in three cohorts, (6 patients each, 18 patients in total) to assess whether the vaccine is safe. From these patients we will also draw blood, before and after ISA104 administration, to find out whether ISA104 was able to trigger a HBV-directed immune response and to correlate this response to viral and disease parameters. In addition, we will monitor the size and quality of the immune response to assess whether ISA104 is sufficiently potent as stand-alone therapy or may need a helping hand from other (immune modulating) therapies.
The results of this study we tell us at which dose ISA104 is safe, tolerable and sufficiently immunogenic. This information will be the basis for a follow-up clinical study testing the efficacy of ISA104.
More detailed information
Gastroenterology & Hepatology