Unravelling the brain's internal sensory and motor models of standing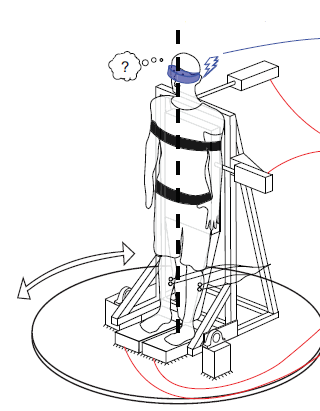 How is balance maintained automatically? Our brain uses internal sensory and motor models to control posture. Using novel robotics, these models will be uncoupled by modifying properties of our sensors, body mechanics and environment. This research will reveal causal relationships between the neural computations and compensatory responses required to stand.
This research is an innovative leap forward, and uses a conceptual modelling framework to distinguish between the sensory and motor structures essential to upright standing. The knowledge and methods developed here will impact several fields, including fall-prevention, rehabilitation medicine, human-robot interaction and human space exploration.
More detailed information