Vind de X-factor!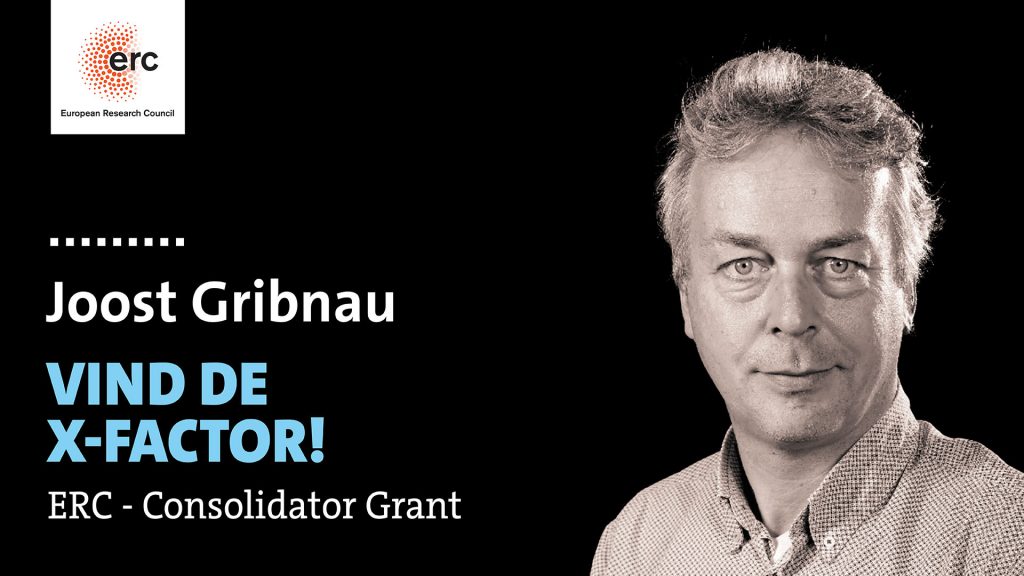 Waar begint het biologische verschil tussen een man en een vrouw?
Het X- en het Y-chromosoom zijn de geslachtschromosomen van zoogdieren, waaronder de mens. Deze chromosomen bepalen of een embryo zich ontwikkelt tot een vrouw of een man. Iemand met twee X-chromosomen is een vrouw; iemand met een X- en een Y-chromosoom is een man. Ieder vrouwelijk embryo heeft in zijn vroege ontwikkeling twee actieve XX chromosomen. Hiervan wordt er in de loop van de tijd één ge-inactiveerd. Dit heet X-chromosoom inactivatie (XCI), een belangrijk proces dat er voor zorgt dat er in vrouwelijke en mannelijke cellen evenveel X-chromosomale genen actief zijn. Hoe een cel het proces van X-chromosoom inactivatie start was lange tijd een groot mysterie. Joost Gribnau van de afdeling Ontwikkelingsbiologie is op zoek gegaan naar deze onbekende 'X-factor'. Voor het onderzoeks- project ACTIVATION OF XCI heeft hij een beurs ontvangen van de European Research Council (ERC – Consolidator Grant).
Joost Gribnau
Met deze beurs zijn Gribnau en zijn collega's erin geslaagd de genen, factoren en processen te identificeren die vrouwelijke en mannelijke cellen in staat stellen hun aantal X-chromosomen te tellen en het X chromosoom-inactivatie proces te initiëren. Deze nieuwe kennis draagt bij aan inzicht in biologische processen in de cel.