Monitoring fetal hormones by measurements in maternal serum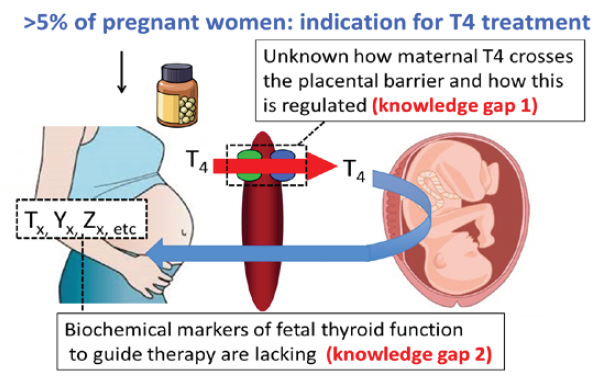 Low maternal thyroid hormone levels during pregnancy result in a decreased child IQ, autism, ADHD and schizophrenia. To improve treatment of hypothyroid mothers (and brain development of their children), this study will develop a method to monitor fetal thyroid status via measurements in maternal serum.
Through further unraveling TH physiology during pregnancy and developing monitoring strategies, we expect to improve management of LT4 treated mothers during pregnancy. This will have a beneficial effect on neurocognitive outcome of their children, positively affecting overall lifetime achievements and general health.
More detailed information